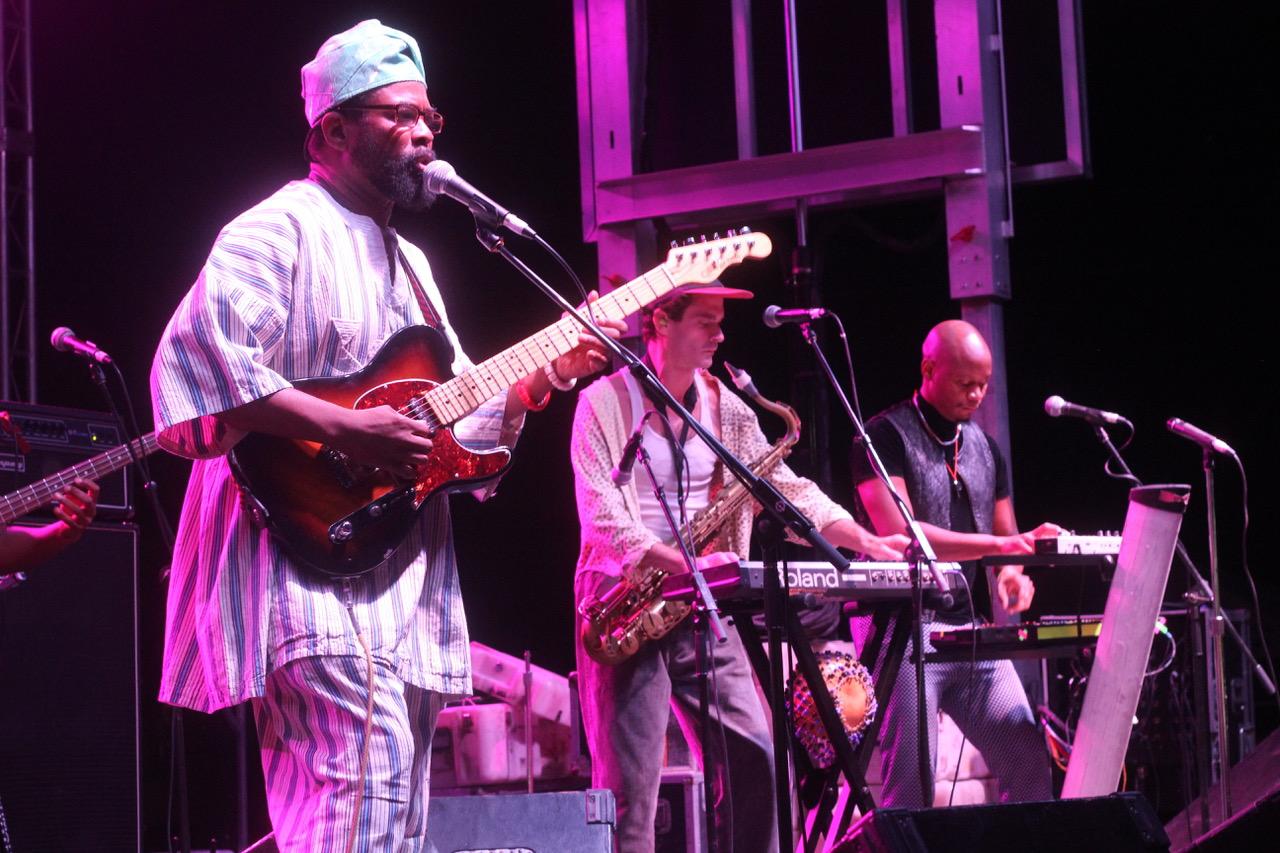 "That was evident as the show closed for the night with a performance by Kaleta and Super Yamba Band. The seven-piece ensemble from Brooklyn, New York, played an invigorating mix of Afrobeat, Juju, and other African rhythms.
Fronted by Kaleta a veteran vocalist and guitarist who has performed with Afrobeat icons King Sunny Ade and Fela Kuti, pulled the crowd together, and had them dancing in front of the stage.
The ensemble weaved buoyant unison guitar lines punctuated by brass and riding crosshatched waves of percussion. On top, Kaleta added vocals, that communicated a joyousness that defied translation."
Source: BG Independent News